PowerBox C---Portable Lithium-ion battery makes it easy to solve outdoor electricity problems.
Self-driving is easier said than done, the real implementation of a lot of hidden dangers appear, such as we usually do not pay attention to electricity, life is full of electricity, you can charge anytime and anywhere, but the road is not a concept at all, it is impossible to have electricity anytime and anywhere, to solve this problem of pain, outdoor portable powerbox constantly research and development of new products to solve the problem of outdoor electricity.
For outdoor power, whether it's a regular rechargeable battery or charging in the car, the results are always unsatisfactory. It can only be used for some devices with USB ports, such as cell phones. Its disadvantage is that the battery life is poor and it cannot provide 220V power. When more power is needed, the portable powerbox c series can protect outdoor electricity.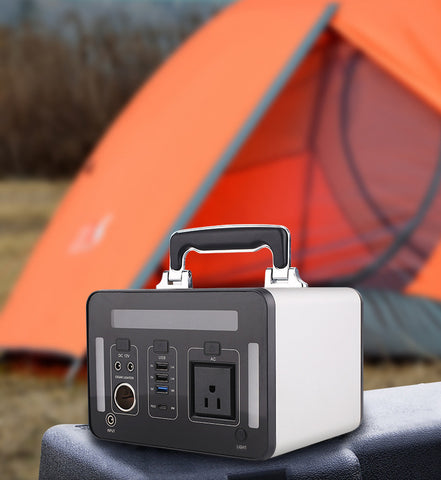 The outdoor mobile lithium portable PowerBox supports 220V sine wave AC, DC cigarette lighter, and USB three output modes, which can meet the use of various instruments and equipment. The high power output can supply 500-1000W for drones, cell phones, car refrigerators, cameras, laptops, rice cookers, etc. It is suitable for short trips and outdoor work. Short trips and outdoor work is more appropriate.
Portable UPS PowerBox adopts high-performance lithium iron phosphate battery as the backup energy storage, small size, lightweight, easy to carry, convenient to move quickly from one site to another site. So it is also suitable for RV backup power, family emergency backup power.
Portable powerbox C series have built-in intelligent lithium battery protection system, cooling fan device reasonable temperature control, reduce power damage and extend the service life, including over-temperature, overload, short circuit, over-discharge, and other safety protection. After research and development personnel in all aspects of testing, to provide users with a safe and stable mobile portable UPS power supply.
The outdoor portable PowerBox is equipped with a hand lever above the body, which is easy to carry and is built with a high-power battery, which is also combined with a high-strength aluminum alloy body shell.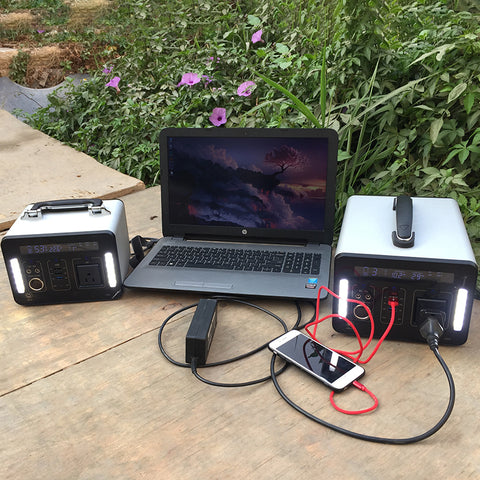 For the outdoor environment of power shortages, emergency power, outdoor mobile energy storage electric lithium portable UPS power supply can easily provide power support, support for car chargers, solar panels, three types of power charging, the formation of a cycle power supply system, in harsh environments continue to provide efficient non-destructive power, completely solve the problem of outdoor electricity.
Energy storage lithium portable PowerBox is also widely used in the environmental protection industry, communications industry, electric power industry, fire industry, home energy storage, and other fields. Portable AC/DC power supplies improve people's life, quality of life, and work efficiency.