Custom Built to Your Standards
  Lithium-ion batteries are rechargeable, and lithium ions change from an anode to a cathode when discharged, and from an anode to a cathode when charged. Compared to lead acid batteries, it is lightweight, small, and has a long life.  This core attribute makes it the perfect element for many new design solutions. Lithium-ion batteries are available in unique custom battery pack designs.
  Sometimes finding the ideal battery difficult. Standard batteries may not fit, or more energy or power is required to keep applications running at top capacity.Impress energy battery has the skill and ability to custom design li-ion battery packs to meet your specification. We can also design tested and trusted solutions based on your requirements in a different industry such as UPS, Solar, and Wind application, telecom tower reserve battery, medical equipment, etc Energy storage system; electric bike, scooter, trike, golf trolley, marine, etc transport vehicle, AGVs, Robot, Drone and other motive power batteries.

  Our design team will discuss all the relevant specifications with you. Impress will find the most suitable and cost-effective solution for you.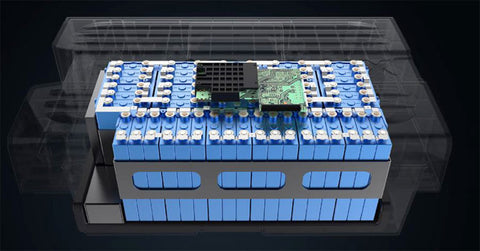 Our Process 
  We understand the application's requirements with you, identify the best solution, design a custom battery solution to specification, and collaborate with you to bring it to life.

Accelerate Time to Market
  Add the Impress team and you'll add critical capacity, experience, and engineering talent across the entire development cycle. Leverage our expertise to innovate faster, shorten time to revenue growth, and minimize costly delays across planning, design, prototyping, proof-of-concept, and testing.

Improve customer experience
  Each Impress lithium battery is a quality product that we have worked hard to develop over the years. The quality is the same whether our name or your name is on the product. The reliability, resiliency, and performance of Impress that our customers appreciate will also be your qualities that your customers appreciate.

  Impress battery prides itself on its durable battery and stable battery management system, making full use of the manufacture of customized battery packs. Contact us or email us at sale@impress-energy.com and we'll get back to you with an advantageous custom lithium battery solution as soon as possible!